Christian Distinctiveness
'A Courageous Community built on Love, Care, Joy and Peace'
"Be strong and courageous. Do not be afraid; do not be discouraged, for the Lord your God will be with you wherever you go." Joshua 1.9
Our distinctiveness is demonstrated through our collective worship, quality Religious Education, ethos and our core Christian Values of Courage, Community, Love, Care, Joy and Peace which are outworked in the daily life of our school. These values are also at the core of our whole school Worlebury Curriculum and weaved into subjects and learning projects throughout the year.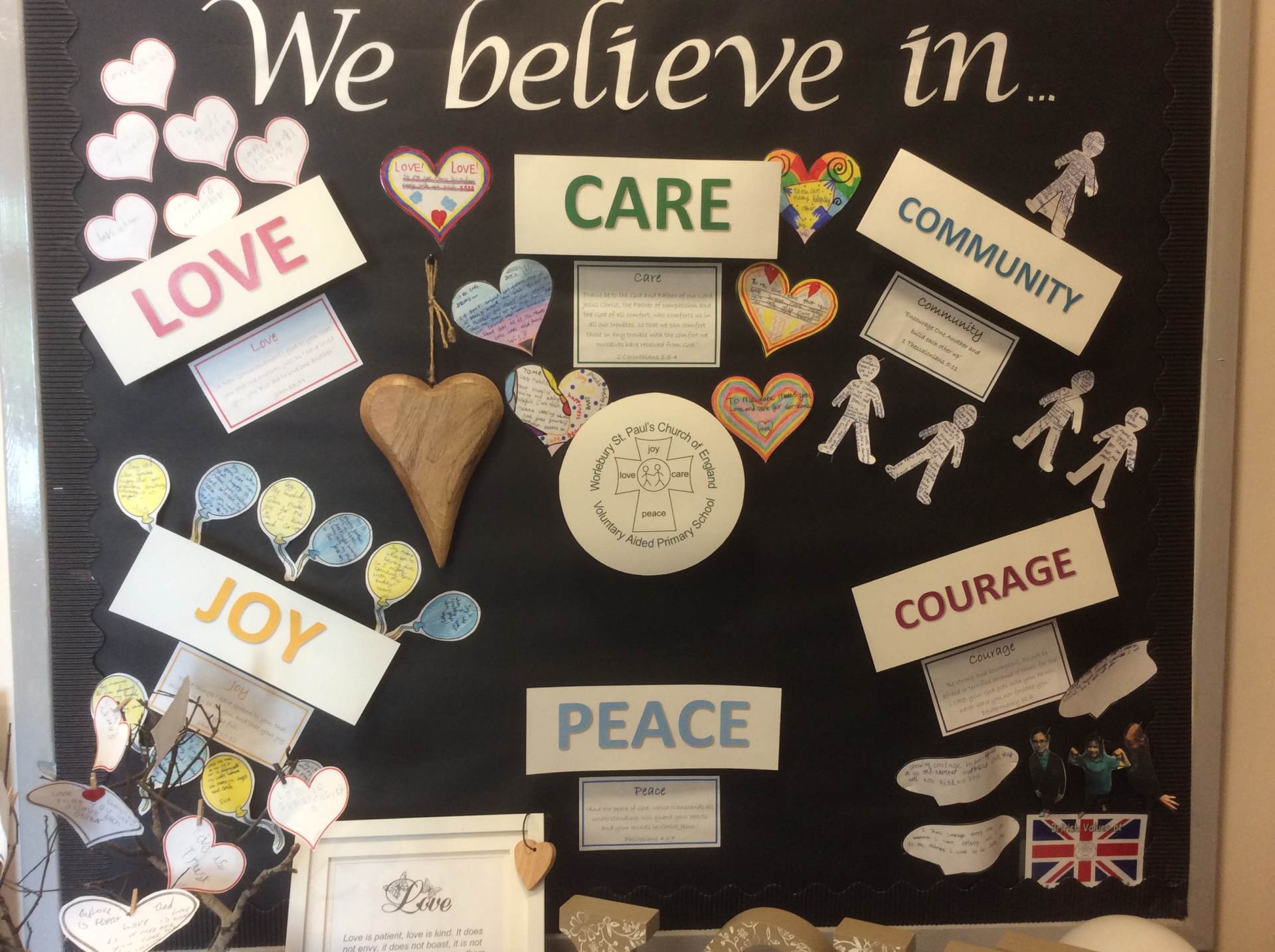 Please click on the links below to find out more about our Christian distinctiveness and what makes Worlebury St.Paul's CEVA Primary School so special:
THE CHURCH AND OUR SCHOOL>
WORSHIP, PRAYER AND SPIRITUALITY>

OUR RELIGIOUS EDUCATION CURRICULUM>
Statutory Inspection of Anglican and Methodist Schools, 3 July 2017
Statutory Inspection of Anglican Schools, 12 July 2012.